Paper bags for flour, flour mixes, cereals
Paper bags for flour, flour mixes, cereals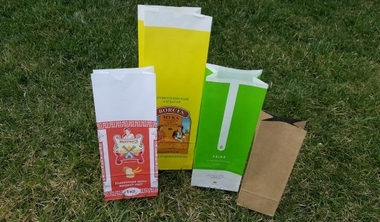 Advise and goods ordering:
Rodica Lipciu
We offer single-layer kraft paper bags with rectangular bottom packing flour, flour mixtures and cereals.
Our bags have a capacity of 0.5 to 3 kg and they are made of moisture-resistant paper with a density of 80gr to 100gr. At the same time, while protecting from moisture, these bags allow air to pass through.
We can print up to 8 colours to your kraft bag, so you can place on it your logo, other images and information about your product thus using it as a marketing tool.
For detailed information and order placing by phone click below: