Unprinted brown paper bags with flat handles
Unprinted brown paper bags with flat handles
flat handles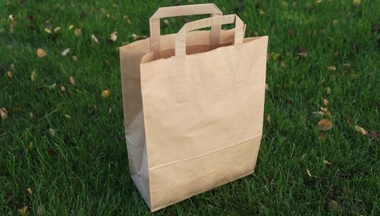 Advise and goods ordering:
Rodica Lipciu
Paper bags are environmentally friendly and safe packaging. We produce brown bags from high-quality kraft with a density of 70 to 100 g, characterized by high strength.
Due to reliable flat handles glued to the inner surface of the package, the bag can carry the loads of up to 10-15 kg.
At the same time, the kraft itself does not crack on bends, does not break during repeated folding, ensuring the increased life cycle of the packaging.
The paper used for production of our bags is supplied from trusted sources, which is confirmed by the Forest Stewardship Council certificate FSC-STD-40-004.
For detailed information and order placing by phone click below: