Paper bags for dry construction mixes, charcoal, animal feed
Paper bags for dry construction mixes, charcoal, animal feed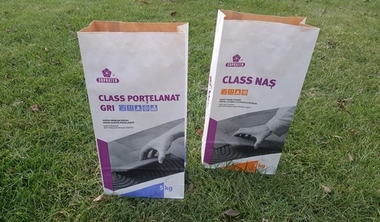 Advise and goods ordering:
Rodica Lipciu
The leading Moldovan manufacturer CARTNORD offers paper bags for packaging dry mortar, cement, coal, animal feed and other bulk mixtures.
These packages can be either single-layer or multi-layer.
We can print up to 8 colours to your kraft bag, so you can place on it your logo, other images and information about your product thus using it as a marketing tool.
If desired, bags for bulk mixtures can be made with handles.
For detailed information and order placing by phone click above: